The Legend of Zelda: Tears of the Kingdom Left Leg Depot is one of four mini-dungeons in the Construct Factory. You'll make your way to this terrain in the Deeps much later in the campaign as part of a main quest. Here is our guide to help you complete the left leg depot Zelda: Tears of the Kingdom.
How to complete the left leg depot in Zelda: Tears of the Kingdom
Upon entering the mini-dungeon and interacting with the terminal, the door will close. Now you need to find a way to get the container outside. Still, compared to its counterparts, this is it DeadK The Left Leg Depot mini-dungeon has easier objectives.
Here's what you need to do:
In the first area you simply carry the container and place it on the lift. Hitting the rocket will eject both Link and the container to the top area.
There you will see a pool of water, a large wheel that can be turned, and more rockets. You have to press the big wheel to raise the ledge so it faces diagonally up to create a ramp.
Attach a steering wheel to the top of the container. With the rocket, make sure it is attached and facing forward.
Once you lift off the ground, the right angle will allow you to bridge the gap.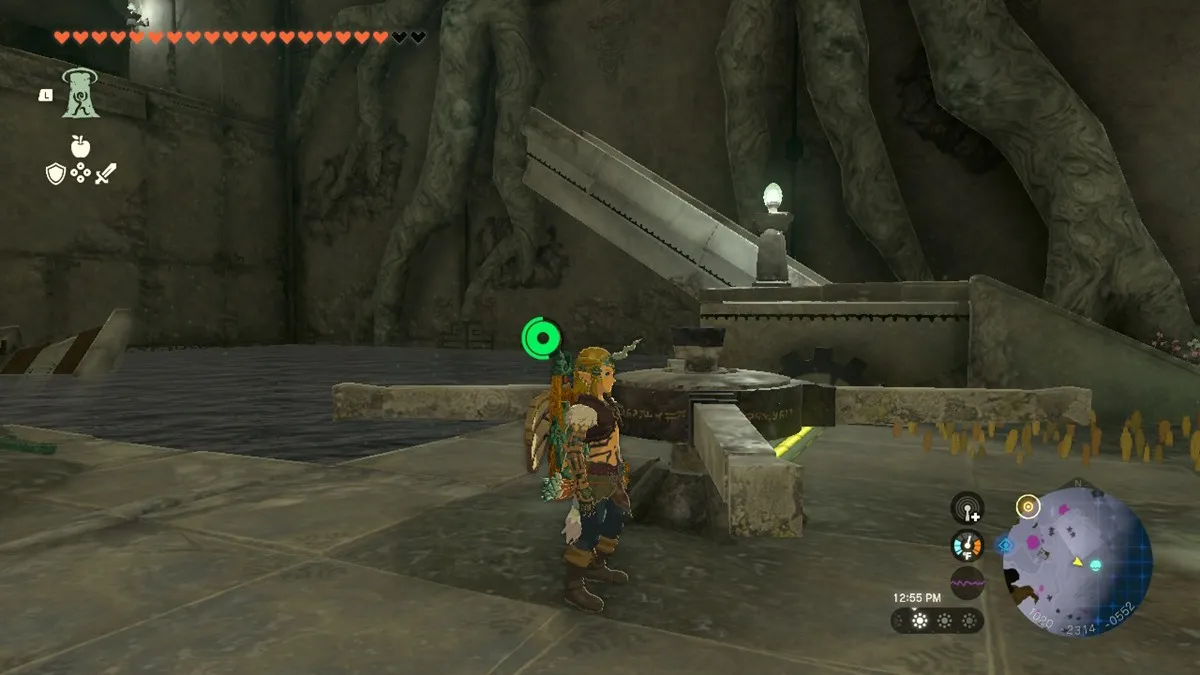 At this point you should be good to go because the path is clear. However, if you want to get loot from the chest, you can do just that. As I walked through this area, I simply used Ultrahand to lift a grid and carried it over Link's head like an umbrella. I was able to get under the lasers without taking damage.
On the container you can attach a couple of missiles towards the main facility. Climb on top and take off. Upon returning to the Construct Factory, simply move the container near the machine core in the center and then insert the part.
And that's it. You have completed the Zelda: Tears of the Kingdom Left Leg Depot mini-dungeon. There are more mini-dungeons to be completed in this area. We discuss these further in our guides to Depot for the left arm, Right arm depotAnd Right leg depot. For more visit our Zelda: DeadK guides hub.
About the author